In a game like Minecraft, where you can build anything you can imagine, why not make a copy of something that already exists?
Building in Minecraft has given people a chance to be creative and make whatever they want. Since the game came out, players have shown off some of the best dirt huts and most beautiful towns they've made.
Over the years, Minecraft has added a lot of new blocks, giving players more colors and styles to work with and, in the end, more ways to play. When it comes to building in Minecraft, making fake places has always been a popular choice. But there are a lot of players who have spent a lot of time, effort, and emotion recreating some of the world's most famous places in incredible detail.
Chicago, Illinois, USA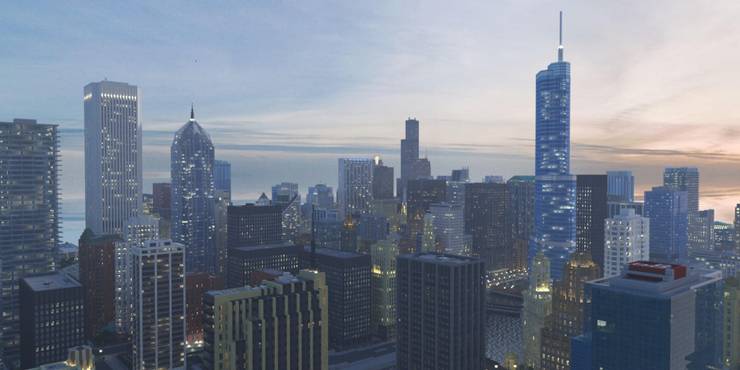 Planning a city takes a lot of time and work on its own, but trying to do it in Minecraft can be even more difficult. It can be hard to make sure that everything is thought out the way you want or see it.
This copy of Chicago is amazing and has a lot of details. Koodoo25 began the project way back in 2013. This build takes place in downtown Chicago and visits Union Station, the Art Institute of Chicago, and the Chicago River, among other places.
Cathedral Notre-Dame de Paris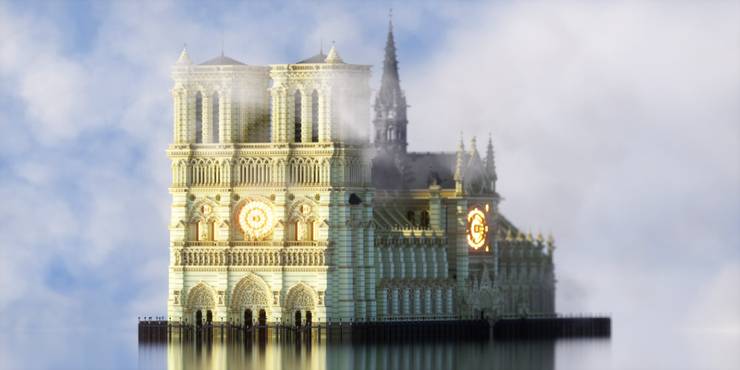 The famous building of Notre Dame is a medieval building in Paris that is known all over the world. It is a famous place for tourists to visit because of its French Gothic architecture. It was probably a very hard job to build, and it might be the same if you try to build it in Minecraft.
Sapphire Studios chose to try to make Notre Dame look just like it does in real life in Minecraft, and they did a great job. The team worked for more than 120 hours to make this beautiful copy of the church. Just by looking at it, you can see how much care the team put into making this beautiful build.
Venice, Italy
The Italian city of Venice is an amazing place built on 118 small islands. It is one of the most unique towns in the world because it doesn't have any roads. Instead, people get around on bridges and canals.
It's amazing to see this city made in Minecraft. There are many buildings and gondolas along the canals that help you feel like you're really there. If you've ever wanted to see Venice without leaving your house, edoudou14's build is the best way to do it.
Al Khazneh – Petra, Jordan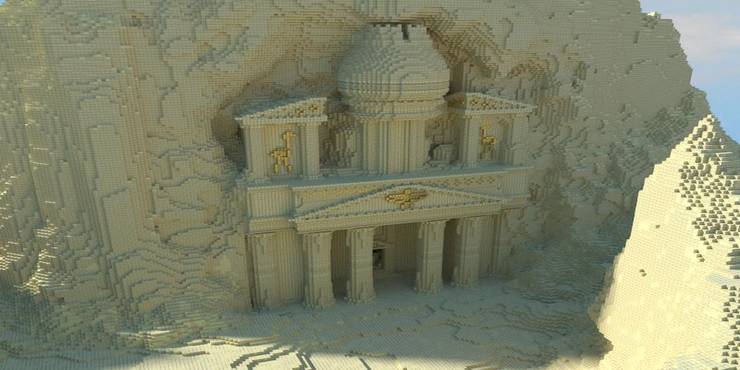 There are a lot of places in the world that are amazing to see. One of these is the Al Khazneh temple in Petra. When you translate the name from Arabic to English, it means "The Treasury."
This copy was made by mrc93, and it is amazing to see. In the real world, the desert temple is cut out of sandstone rock, which makes the block palette in Minecraft easier to use. Everything about this building stands out, from the towers to the dome on top.
Hotel de Ville de Paris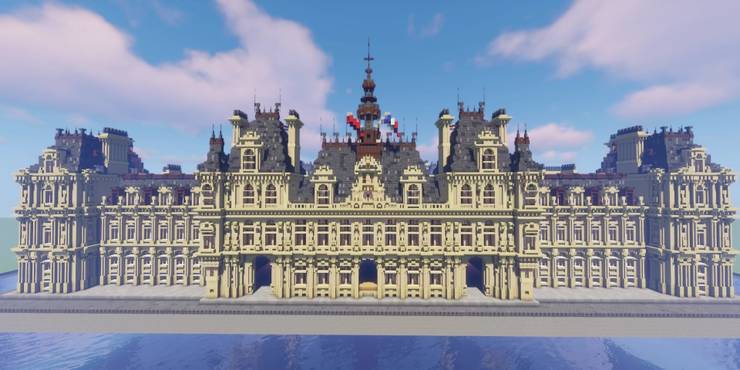 Take a look at the Hotel de Ville if you want to see a beautiful building that was made in Minecraft. This is the city hall of Paris, France. In French history, it has been a very important place.
This was made by PelleNomme, and it is an amazing replica of the city hall. Both in real life and in Spacebar Clicker game, building must have been a lot of work, especially since there are so many windows, but the end result really speaks for itself. Even without effects, everything about the building looks great, from the top to the bottom.
London City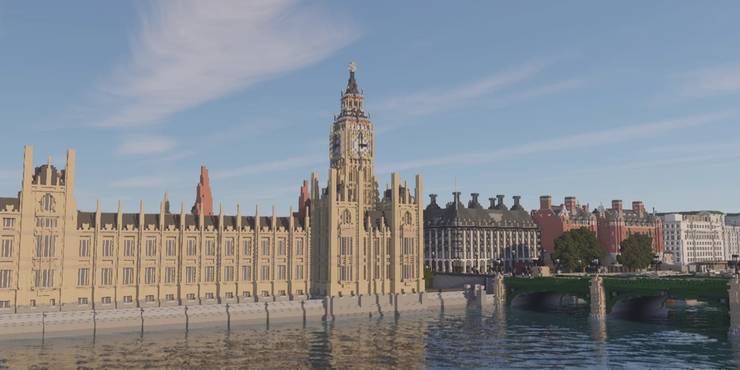 London is one of the few places that has been recreated in many games. There have been many recreations of London in Minecraft, and each one is unique enough to earn its own list.
The City of Westminster is the name of this plan, which was made on the server for The London Project. In a video that Pieberius shared on PlanetMinecraft, you can see many well-known and famous places in the city. Some of these places are Westminster, Big Ben, the Houses of Parliament, and the London Eye.
World Trade Center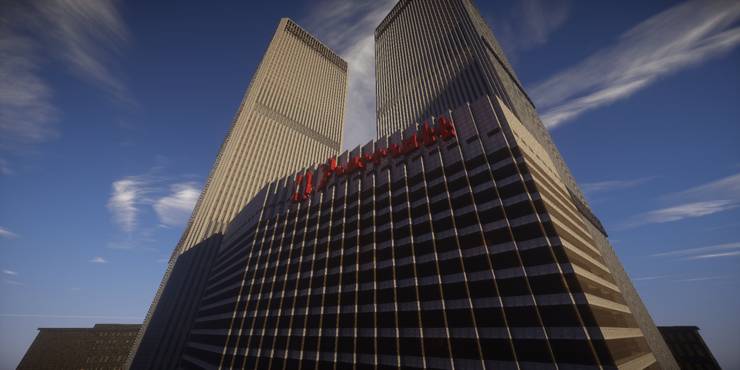 Many places around the world also have important parts of history connected to them. The World Trade Center in New York City is one of them. A lot of people remember this famous site, The Twin Towers, and how terrible it was when they fell.
All of the buildings in the World Trade Center complex shown on this plan in the same size. This building, which made by EmperorBOSS, is a great copy of the WTC. The Marriott looks amazing at night, and you can even go to a fully furnished restaurant called Windows on the World. Visit the viewing deck to get a bird's-eye view of the WTC complex and get a sense of how big this building is.
Roma Aeterna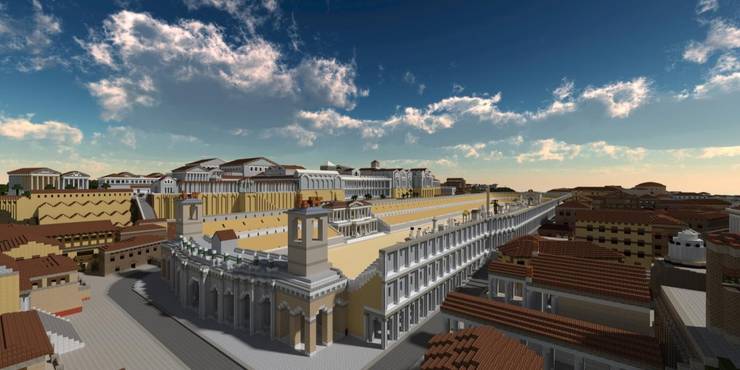 One of the most well-known places in the world is the Colosseum in Rome. It is also likely one of the places that Minecraft players try to build most often. Even though it is on this map, the city of Rome is what really makes it amazing.
This map of Rome is based on the time of Valentinian 3, which was in the 5th century AD. It made by MolochBaal and Heraclius, who are friends. The Odeon, The Pantheon, The Naumachia Augusti, and the Amphitheatrum Flavium are just some of the places you can visit and learn about. This map is a real treat to look at, and you should download it to see the whole city.
Anglo-Saxon Winchester – 900 A.D.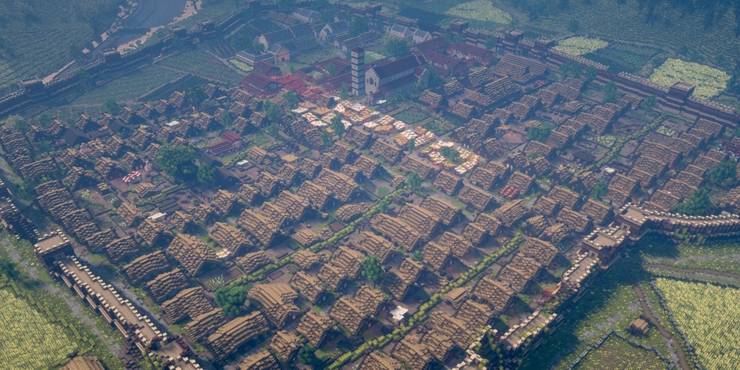 Recreating history in real life isn't easy, so doing it in Minecraft must be even harder. This is what the Minecraft site Anglocraft has done by making a copy of England in the year 890 A.D.
A team of four people recreated the city of Winchester as exactly as they could, and Dwarfsosi posted it on PMC. The beauty of the Anglo-Saxon city is really shown by the way the buildings, farms, gardens, and vineyards are all lined up in neat rows. There are many places to see, like a market, a Roman theater, and the Church of St. Peter and St. Paul.
The Acropolis Of Athens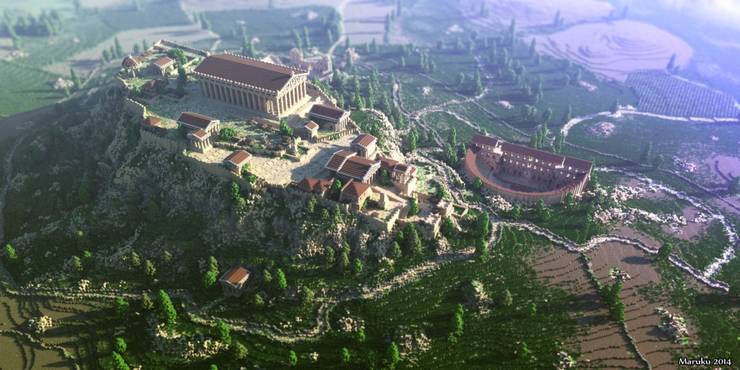 People have always interested in the stories that historical sites tell. The Acropolis of Athens is one of the most famous places in the world. A lot of people know this place because of the famous Parthenon.
The beautiful landscape and houses made to look as close as possible to how they looked in real life. This map, which took gtofann three months to make, shows how beautiful the old castle is. The fact that you can walk around and explore places like the Parthenon, Theatre of Dionysus Eleuthereus, and Old Temple of Athena really makes this an amazing build.